I have my DT and DN set up the same way as Ivar Tryti has his set up in the following video (the only difference is that I have the output of the DN going into the AH):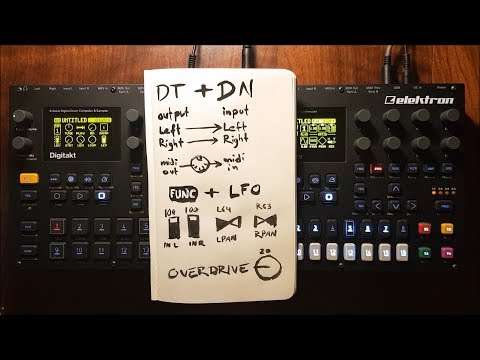 Things were working fine, but now the DT won't trigger the DN on start/stop. The project and pattern names are the same on both machines. The DT is sending a signal, as the tempo changes on the DN when it is changed on the DT.
Can anyone suggest settings I may need to check on both machines to help correct the problem. Thanks in advance.